In this piece, we'll dive into the world of Android TV boxes to uncover the top performers of 2023, placing a particular emphasis on their speed and performance capabilities. Our journey will lead us to examine prominent contenders on the market, such as the NVIDIA Shield TV Pro, Amazon Fire TV Cube, and Xiaomi Mi Box S. These devices have gained acclaim for their robust processing capabilities, ample RAM, and finely-tuned software optimizations. Armed with this knowledge, you'll be well-equipped to make educated choices and select the swiftest Android TV box tailored to your entertainment preferences.
What is Android TV Box?
An Android TV Box refers to any device that can be connected to a television and is powered by the Android Operating System. This category includes popular devices such as Amazon Firestick, NVIDIA SHIELD, Mi Box, and other Android devices running stock Android.
When evaluating different Android TV Boxes, there are several key aspects we consider to determine their suitability.
The first factor is user-friendliness. Since most users will be operating their Android TV Boxes while seated on a couch or chair, it is crucial to ensure a seamless "10-foot experience." In other words, the device should provide easy navigation and usability through its remote control.
We also take into account the performance and capabilities of the Android TV Box. It should have sufficient processing power, memory, and storage to handle various applications, streaming services, and games without any lag or interruptions.
Furthermore, compatibility with popular streaming services and apps is a significant consideration. The ability to access platforms like Netflix, Amazon Prime Video, and Disney+ directly on the Android TV Box enhances the viewing experience.
Lastly, we consider the availability of regular software updates and customer support to ensure the device remains up-to-date and addresses any potential issues.
By evaluating these factors, we can determine which Android TV Boxes offer the best overall experience and meet our specific requirements.
How to Choose the Best Android

TV Box
When it comes to identifying the top Android TV Box, several factors come into play. It's crucial to understand that the definition of the "best" device varies depending on individual requirements and preferences.
To compile our list of the best Android TV Boxes, we considered the following key factors:
1. Sideloading Capabilities

2. VPN Compatibility

3. Price

4. Processing Power

5. 4K Streaming Capabilities

6. Available RAM/Storage
As mentioned earlier, we have categorized these options into two distinct groups to assist you in refining your search.
This classification comprises budget-friendly devices priced below $100, as well as premium devices that deliver a high-performance streaming experience.
Reading:
The Best Android TV Boxes in 2023
You don't have to invest in a new TV to enjoy smart features as Android TV boxes and sticks provide a cost-effective solution. Upgrade your existing TV with a new Android TV box or stick to access the latest smart features and the updated Android TV platform. While the selection of Android TV boxes and sticks may be limited, there are reliable options available that offer excellent value for your money. If you're interested in exploring the new Android TV platform without purchasing a new TV, check out my list of the best Android TV boxes and sticks for 2023 below.
1. Google Chromecast with Google TV (4K)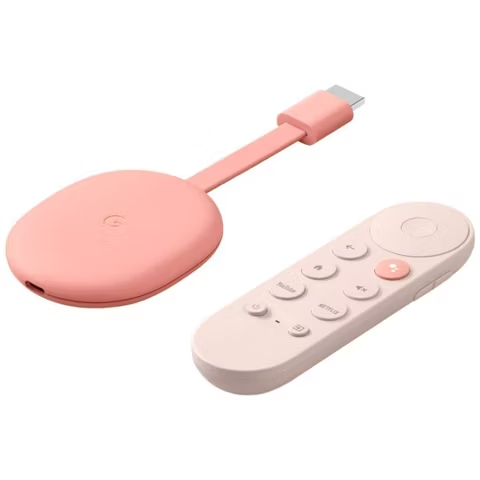 The Chromecast with Google TV remains a reliable and affordable streaming device, catering to casual users while offering personalized recommendations. Despite being a few years old, it continues to be a fantastic choice for home theaters, with only a few minor drawbacks, such as limited storage space . It packs 2GB of RAM and 8GB of storage.. Nevertheless, its impressive user interface, excellent remote, and wide compatibility with audio and video standards make it a worthwhile purchase.The Chromecast with Google TV is a great option if you're put off by the Shield TV's high price.
Pros:
1. Budget-friendly price-$50

2. Excellent remote control

3. Decent performance speed
Cons:
1. Limited storage capacity

2. Single USB port

3. Lacks AV1 codec support
2. Nvidia Shield TV

Pro

(2019)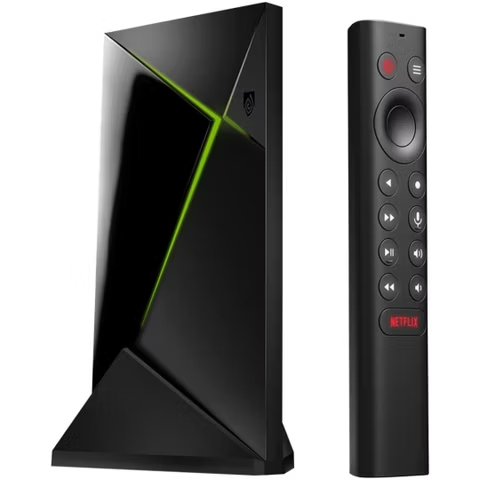 If you're looking for an Android TV box that goes beyond basic movie streaming, the Nvidia Shield TV Pro is the top choice. Its capabilities and versatility far surpass any Roku streamer. With 3GB of RAM and 16GB of onboard storage, it offers more space compared to other streaming devices. Additionally, you can transform it into a powerful Plex server by connecting an external hard drive. While the Nvidia Shield TV Pro is $50 more expensive than the regular model, it includes extra features that enhance the overall value of the package.
Pros:
1. High-performance internal hardware

2. Capability to serve as a Plex server

3. Offers excellent 4K video playback

4. Improved port selection

5. Additional RAM enhances speed and performance

6. Suitable for use as a Plex server
Cons:
1. Higher price point at $200

2. Lack of USB-C port
3. Xiaomi TV Box

S (2nd Gen)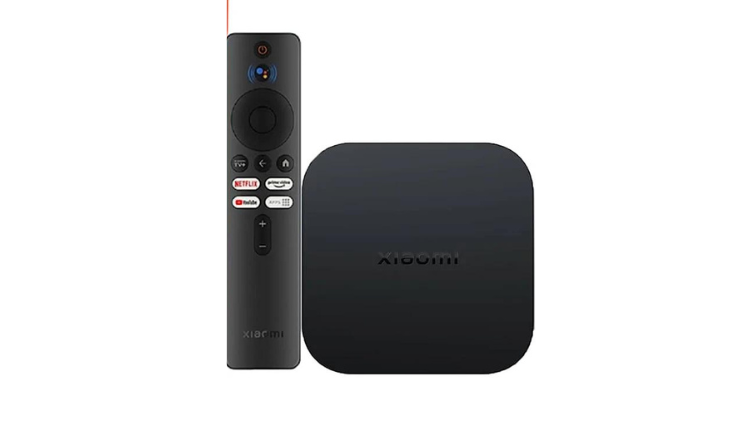 The 2nd gen Xiaomi Mi TV Box S is a slightly upgraded version of the original Mi TV Box S that comes with the updated Google TV interface, a better chipset, support for Bluetooth 5.2, Dolby Vision, and more.The market retail price is $100.
Pros
1. Compact form factor

2. Affordable price tag

3. Support for 4K, Dolby Vision content
Cons
1. No USB-C port

2. Not as powerful as the Nvidia Shield TV
4. Onn Android TV 4K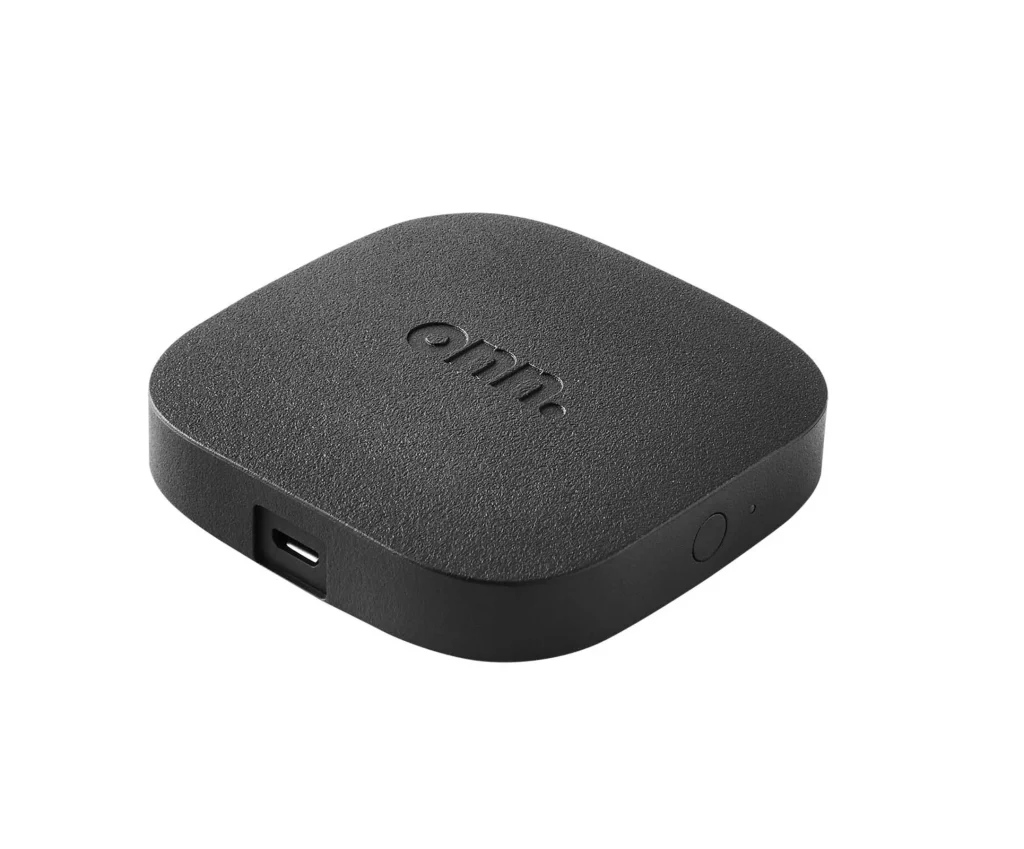 Walmart's Onn Android TV 4K is an unbelievable bargain. For $20, the little streamer offers Android TV with support for high-end features like 4K playback and HDR. There's no Dolby Vision, but for the price, that might be an acceptable trade-off.
If you're looking for a budget-friendly option, consider Walmart's Onn Android TV 4K, priced at just $20. While its performance is decent, it's important to note that the build quality is reflective of its low cost. Although it supports 4K video, it lacks Dolby Vision certification, offering HDR10, HDR10+, and HLG instead. Additionally, it doesn't have Atmos support. However, given its incredibly affordable price tag, it's difficult to be overly critical. If your primary goal is to find the most economical 4K Android TV solution, this could be the ideal choice for you.
Pros
1. 4K playback

2. Dirt cheap
Cons
1. Often out of stock

2. No Dolby Vision
5. Google Chromecast with Google TV (HD)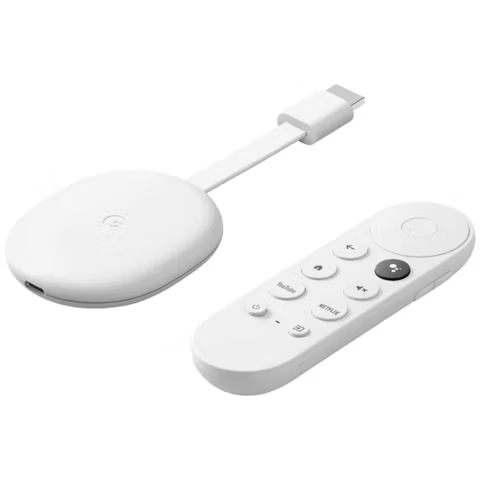 The Chromecast with Google TV (HD) offers a 1080p resolution and is a more affordable version compared to the 4K-capable Chromecast with Google TV. While it lacks support for Dolby Vision, it provides a similar user experience, making it a suitable choice for those who prioritize 1080p playback.
Pros
1. Affordable price

2. Supports AV1 codec

3

.

Reliable performance
Cons
1. Limited storage

2. Only $30 cheaper than the 4K model
6. Nvidia Shield TV(2019)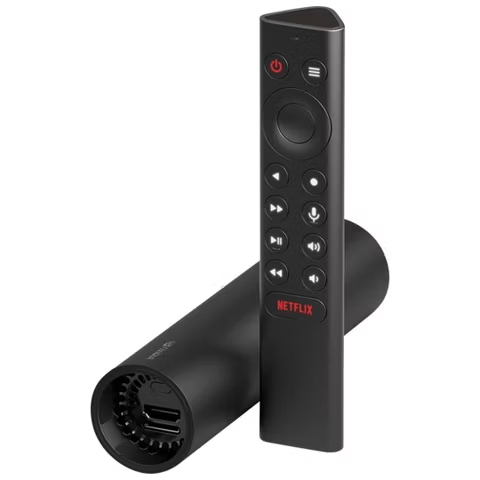 The regular Nvidia Shield TV offers many of the same advantages as the Shield TV Pro, including the powerful Tegra X1+ processor, the companion app, and impressive AI upscaling. Its unique cylindrical design sets it apart from other dongles, and it features the same high-quality remote control as the Pro version, a significant improvement over older Shield models. The NVIDIA Shield TV operates on the latest Android TV platform and includes built-in Chromecast support.
Pros:
1. Consistent and dependable performance

2. Excellent remote control

3. Wide range of native 4K content available

4. Supports Nvidia's GeForce NOW cloud gaming service
Cons:
1. AI upscaling can be overly aggressive

2. Controller not included with the device

3. Expensive
7. TiVo Stream 4K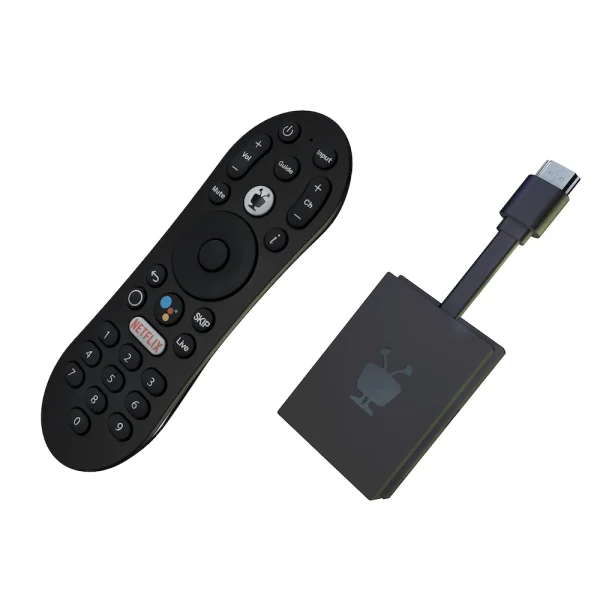 The TiVo Stream 4K is an excellent and affordable Android TV stick with a great remote. Despite its lower price, it offers impressive features such as 4K HDR support with Dolby Vision and Dolby Atmos. It has its own user interface and is powered by an Amlogic S905YE processor with 2GB of RAM and 8GB of storage.The market retail price is $40.
Pros
1. Solid performance

2. Affordable price tag

3. 4K and Dolby Vision HDR
Cons
1. The UI can be a bit confusing

2. Not the best design or build quality
8. Xiaomi TV Stick 4K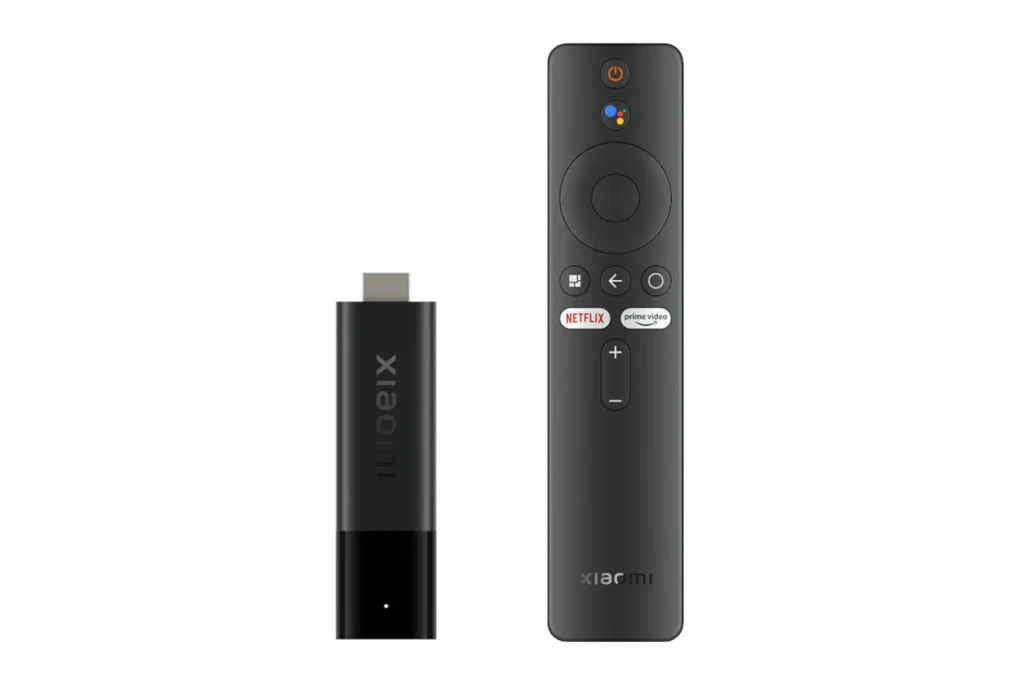 Xiaomi's Mi TV Stick 4K offers 4K, HDR streaming at a low MSRP of $60. While it's not the least expensive Android TV box out there, the TV Stick 4K comes with desirable features like Dolby Vision compatibility, something you won't find in super-affordable options like the Chromecast with Google TV (HD) or Walmart's Onn streamer.
The Xiaomi TV Stick 4K serves as a viable option to the 4K Chromecast with Google TV for those who seek a streaming device not produced by Google. It boasts a similar compact form factor, resembling a small dongle discreetly positioned behind your TV. However, it distinguishes itself by employing a microUSB port for power, in contrast to Google's streamers, which utilize USB-C. This device also offers support for 4K playback, including sought-after features like Dolby Vision HDR.
Pros
1. Better performance than Xiaomi's non-4K TV Stick

2. Support for Dolby Vision and Atmos

3. An alternative to Chromecast devices
Cons
Choosing the Right Android TV Box for You
Which Android TV box is the best option for you? It depends on your specific needs. If you want a high-performance device with all the modern features, the Nvidia Shield TV is a great choice, though it comes with a higher price tag. The Chromecast with Google TV is a more affordable option that offers a good user experience with Google's latest design and recommendation system.
The Xiaomi TV Stick 4K is another alternative if you prefer a non-Google device. For budget-friendly options, the Walmart Onn TV 4K and the Chromecast with Google TV (HD) are worth considering, but they have some limitations. Additionally, consider subscribing to streaming services like YouTube, Netflix, and Peacock to get the most value for your money.
Android TV vs. Android Box: Which One to Choose?
When deciding between Android TV and an Android Box, it ultimately depends on your specific preferences and needs.
Android TV is a smart TV platform developed by Google and built directly into certain television models. It offers a user-friendly interface and seamless integration with other Google services. If you're looking for a streamlined and hassle-free experience, an Android TV may be the right choice for you. It eliminates the need for additional devices and provides easy access to popular streaming apps.
On the other hand, an Android Box is a separate device that connects to your existing TV and transforms it into a smart TV. It offers more flexibility and customization options compared to Android TV. With an Android Box, you can choose from a variety of models and specifications to suit your specific requirements. It allows you to install a wide range of apps and enjoy additional features such as gaming, web browsing, and file management.
In summary, if you prefer a simple and integrated solution with minimal setup, Android TV is a great option. However, if you desire more control, customization, and versatility, an Android Box provides a wider range of possibilities. Consider your preferences, budget, and desired features to make the best choice for your entertainment needs.
Searching for the Best Smart TVs of 2023
If you're looking for a reliable smart TV but don't know where to start, continue reading below as I will recommend some smart TV options worth considering in 2023. You can choose the one that suits your needs best. Let's get started!
Hisense A6 Series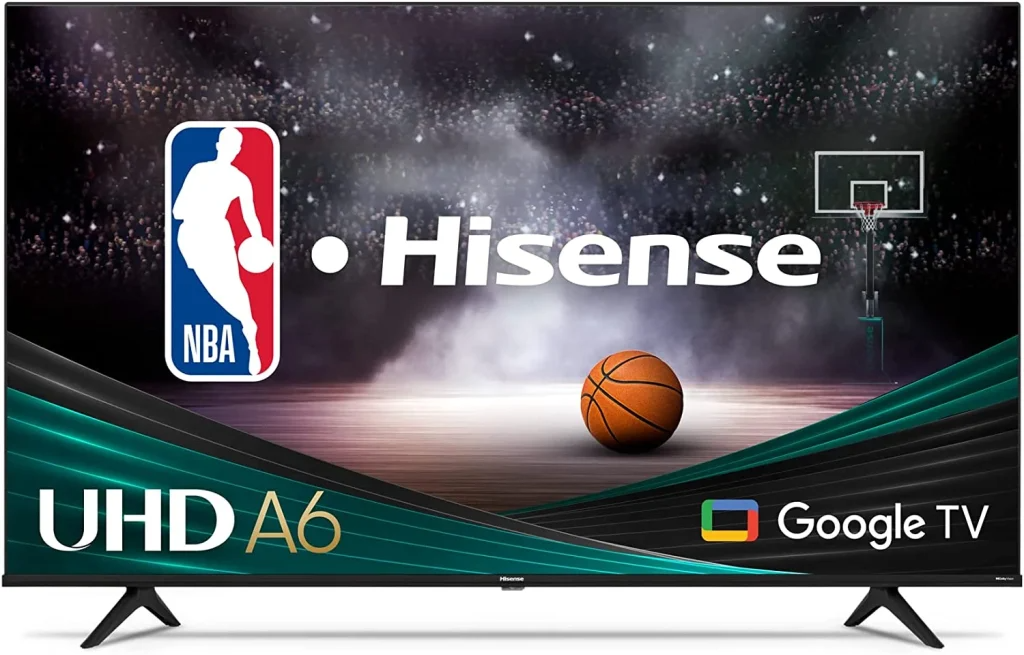 Starting under $300, the Hisense A6 is a great entry-level 4K smart TV, with support for HDR including Dolby Vision. It's available in sizes from 43 to 75 inches, and comes with the newer Google TV interface for Android TV.
Pros
1. Very affordable

2. Google TV built in

3. Good viewing angles
Cons
1. Glare can be an issue

2. No local dimming
If you're in search of a budget-friendly smart TV with built-in Android, the Hisense A6 series is an excellent choice to consider. The 43″ model is priced at a reasonable $280 and frequently goes on sale. Although the A6 lacks local dimming zones and its LCD panel may have slightly lower contrast compared to pricier options, it compensates with its integrated Google TV and support for popular HDR formats like Dolby Vision.
Sony Bravia XR

A95K Series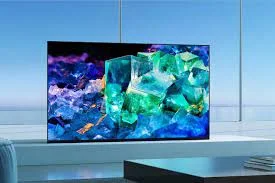 Sony's Bravia XR A95K Series TVs are some of the best Android TV-equipped displays on the market. The TVs' QD-OLED panels provide both vibrant colors and deep blacks, and the Google TV interface makes queueing up your favorite shows and movies a breeze.
Pros
1. Bright display with vibrant colors

2. OLED screen means perfect blacks

3. Great viewing angles
Cons
1. Very expensive-$3000

2. Only available in 55″ and 65″ sizes
Sony's Bravia XR A95K Series TVs are positioned as top-of-the-line TVs featuring Android TV built-in. The 55″ variant comes with a hefty price tag of $2,800. What sets the A95K apart is its QD-OLED technology, a relatively new TV type that combines the advantages of OLED displays with the color-enhancing capabilities of semiconductor nanocrystals, resulting in a vivid, high-contrast, and colorful picture. It supports a comprehensive range of audio and video standards and comes with the latest Google TV interface pre-installed. While it may be expensive and available in only two sizes, if the A95K meets your requirements and budget, it promises an exceptional viewing experience.
Best IPTV subscription services for Android boxes
IviewHD IPTV is a premium IPTV service specializing in sports and boxing streams. With access to over 1,300 live TV channels, including more than 280 high-quality sports channels, it offers a 3-day IPTV free trial for you to enjoy sports broadcasts for free, including live football and boxing matches. It covers a wide range of sports like mixed martial arts, golf, baseball, tennis, hockey, rugby, motor racing, and various world sports federations. This service provides an array of functional features, such as a TV guide, Catch Up TV, IPTV PVR, making it the top choice for sports enthusiasts. In 2023, it has earned the title of the best IPTV subscription service in the UK.
FAQ
Which Android box is best for you?
When determining the Android box that best suits your requirements, it's essential to assess your actual needs. While budget-friendly options may provide basic features, they might not be sufficient if you require advanced tools. In contrast, higher-end platforms typically offer comprehensive solutions that cater to various television and gaming needs. Therefore, it's crucial to have a clear understanding of the features you anticipate needing from your Android box before making a decision.
Is it worth buying Android TV box?
Inexpensive Android media boxes and TV sticks may encounter challenges when running your preferred video streaming applications, potentially compromising your sensitive personal data to cyber threats. Android TV boxes provide an excellent solution for upgrading older televisions with smart functionalities, enabling access to video streaming services and more.
What is the Fastest Android Box?
The fastest Android box can vary depending on various factors such as the processor, RAM, and overall performance. However, some popular Android boxes known for their speed and performance include the NVIDIA Shield TV Pro, Amazon Fire TV Cube, and the Xiaomi Mi Box S. It's important to consider the specific specifications and reviews of each device to determine the fastest Android box for your needs.
Android TV vs. Google TV: Making the Right Choice
When deciding between Android TV and Google TV, it ultimately depends on your preferences and needs. Android TV offers a user-friendly interface and seamless integration with other Google services, while Google TV provides a newer design and recommendation system centered around the Google TV app and Google Assistant. Consider your desired features and user experience to make the right choice for yo
Conclusion
The Android TV box landscape is brimming with options, offering a wide array of choices for those seeking to elevate their entertainment encounters. In our comprehensive exploration of top contenders like the NVIDIA Shield TV Pro, Amazon Fire TV Cube, and Xiaomi Mi Box S, we shed light on their exceptional capabilities. These devices boast robust processing power, ample memory, and finely tuned software, catering to the needs of performance-conscious users.
When it comes to selecting an Android TV box, prioritizing speed and performance is paramount. Whether your preferences lean towards immersive gaming, seamless streaming, or compatibility with a diverse range of apps, choosing the fastest Android TV box can truly revolutionize your viewing experience. Dive into our analysis to gain insights into these remarkable devices and make an informed decision that aligns perfectly with your entertainment needs.
Ten articles before and after reading