In recent times, IPTV services have gained significant popularity as a viable alternative to traditional cable TV. These services are compatible with a range of devices and are distributed in various formats. While M3U playlists and APKs are commonly known distribution methods, there is another robust and secure option known as Xtream Codes IPTV or Xtream Codes API.
To leverage the advantages of Xtream Codes, users need to have an IPTV subscription that offers Xtream Codes API access. Fortunately, many services featured on our Best IPTV Page provide this functionality. Before delving into the Xtream Codes experience, it's important to install the Downloader app and enable the option to install apps from Unknown Sources in your device settings. This article will guide you through these initial steps, ensuring a smooth entry into the realm of Xtream Codes IPTV.
What is Xtream Codes IPTV?
Xtream Codes IPTV served as a widely utilized software platform within the IPTV sector. It enabled service providers to effectively manage and distribute both live TV channels and on-demand content to their subscribers. The platform boasted an array of functions, encompassing user account management, tailored channel packages, streamlined billing processes, and seamless content access on a range of devices.
Nevertheless, Xtream Codes encountered legal challenges in 2019, leading to its temporary closure. This prompted the emergence of alternative solutions to address the gap left by its absence. However, in 2022, a fresh iteration of Xtream Codes was introduced under new management, featuring simplified setup and installation procedures. Notably, the Xtream Codes API facilitated content access from compatible IPTV providers, accommodating a variety of devices. This included seamless installation and setup on a multitude of devices, such as Amazon Firestick, Fire TV, Android, and more.
In essence, Xtream Codes is a tool employed by numerous unauthorized IPTV providers. This tool functions as a Customer/Content Management System (CMS), short for CMS, which takes streaming data from the IPTV provider and transforms it into an M3U format. This formatted content is then sent to clients along with their individual IDs.
Comparing Xtream Codes API and M3U URL
The Xtream Codes API stands in stark contrast to the M3U file or URL. It serves as a viable registration avenue for IPTV access. On the other hand, M3U serves as a file format primarily employed for crafting multimedia file playlists. Its security aspects differ significantly. A side-by-side comparison is provided in the table below for a concise overview.
XTREAM CODES API

M3U U

RL

Purpose

Interface for IPTV service providers to manage their IPTV systems

URL pointing to an M3U playlist file containing channel and content information

Functionality

Allows management of subscribers, channels, content, billing, etc.

Provides a list of available channels and their associated media streams

Integration

Integrated with the Xtream Codes platform

Used by IPTV players or applications for content retrieval

User Interaction

Primarily used by IPTV service providers for system administration

Used by viewers to access and stream IPTV content

Legal Issues

Xtream Codes faced legal issues in 2019, But in 2022 it was relaunched by a new operator.

M3U URLs are a common method used in the IPTV industry

Availability

The M3U link is available to anyone from anywhere and delivers IPTV services on the device.

Widely used and supported in the IPTV ecosystem

Login mode

Just remember the login username and password provided by the IPTV service provider.

You must save the M3U list link address and enter the address link every time you log in.

privacy

Xtream Codes ensure privacy by allowing third parties to access your IPTV only if you share it.

he M3U link is available to anyone from anywhere and delivers IPTV services on the device.

EPG

EPG guidelines are available most of the time.

It depends on which IPTV service provider you choose.

Show film distinction.

It automatically separates TV video from VOD.

Compares stream extension to differentiate TV channels and movies.

IPTV playlist

If your IPTV playlist is changed by the service provider, it will be updated automatically.

Change the ITPV link address, and the previously existing M3U link will become invalid and unusable.
Popular Xtream API Codes
Below we have listed the Xtream Codes APIs of some of the popular and best IPTV services you shall have a look at.
IPTV Name

Xtream Codes API

Famous IPTV

URL+Port:

http://s2.famousiptv.com:8080
Username: 0987
Password: 7890

Nettv-Xcruiser

URL+Port:

http://nettv-xcruiser.com:8000


Username:

bE5v37i3HC


Password:

NdDITlMbXD

Cine IPTV

URL+Port:

http://sv1.cineiptv.com:8880


User name:

cineelite14757


Passcode:

vfv14757

Star IPTV

URL+Port:

http://stariptv.org:8080


Username:

wael2021


Password:

123456
Devices Compatible with Xtream Codes API Integration
Amazon Fire TV devices

Smart TVs

Android devices (smartphones, tablets)

iOS devices (iPhone, iPad)

Set-top boxes (STBs)

MAG devices (MAG boxes)

Enigma2-based receivers

Windows and Mac computers

Linux-based devices and Raspberry Pi

Other IPTV-enabled devices and applications
Please be aware that while this list covers frequently used devices, it might not encompass all potential options.
Top IPTV Players Supporting Xtream Codes API
As mentioned above, we need a medium, an IPTV player, to access the Xtream Codes API. To stream your favorite content across your device. It is important to note that not all IPTV players are compatible with the Xtream Codes API. So, you need to choose an IPTV subscriber that is compatible with Xtream Codes API login. Below I will compile for you a few of the top IPTV players that support the Xtream Codes API.
XCIPTV Player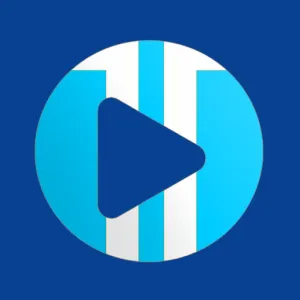 XCIPTV Player stands out as a promising IPTV player, featuring dual built-in media players – ExoPlayer and VLC Player. This player supports both Xtream Codes API and M3U URLs, ensuring versatile access to live events, on-demand content, and browsing. Its user-friendly interface enhances navigation, and you can even utilize cloud storage for playlist backup and restoration. Available on Android and iOS application stores, XCIPTV Player offers 24/7 customer support. It's priced at approximately $24/month or $499/lifetime. Please note that the information might not encompass all possible details.
IPTV Streamer Player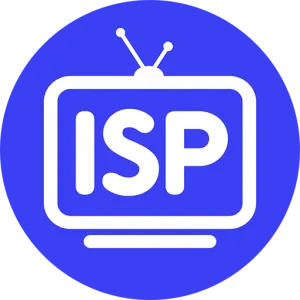 IPTV Streamer offers a fantastic user interface and comprehensive playlist management capabilities. The player excels in delivering high-resolution streaming, including HD and 4K, for IPTV channels and video-on-demand content. Additionally, it supports the playback of locally stored audio/video files on your streaming device. Despite being available for free, IPTV Streamer surpasses even paid IPTV players in terms of features. It includes built-in functionalities such as Chromecast support, an electronic program guide (EPG), a native player, parental control settings, and a catch-up facility. Furthermore, it allows seamless language switching on the go. It's free.
VLC media player is an unmistakable name, gracing the devices of countless users worldwide. It has been a frontrunner in the media player landscape for over two decades, amassing a massive global user community. Operating as an open-source and cross-platform player, VLC shines in its ability to seamlessly stream diverse audio and video formats sans the hassle of conversion. With recent enhancements, VLC now caters to IPTV streaming, covering playlists in multiple formats, including the Xtream Codes API. Notably, the player offers an array of features such as subtitle support, multi-track audio playback, adjustable playback speed, and the added convenience of Chromecast integration. Best of all, it comes absolutely free.
Smarters Player Lite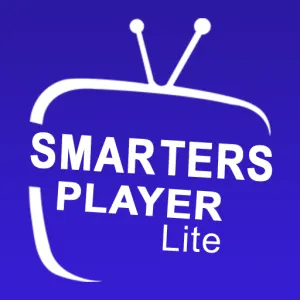 Smarters Player Lite is the lightweight version of IPTV Smarters Pro, offering all essential features without any restrictions. It is a reliable video streaming player that enables you to watch live TV and video-on-demand (VOD) content from IPTV services supporting M3U and Xtream Codes API. The player includes useful functionalities like parental control, picture-in-picture support, and VPN integration for enhanced privacy. Presently, IPTV Smarters Pro is not available, and even Smarters Player Lite has been removed from the Google Play Store. However, you can still obtain this IPTV player for free from the App Store for iOS devices or install its APK file on Android devices to access and enjoy its features. It's free.
TiviMate IPTV Player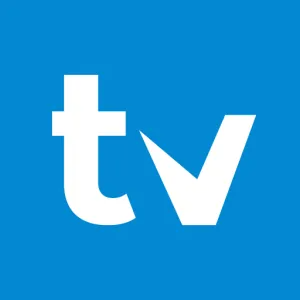 TiviMate IPTV Player is a top-tier IPTV player that provides excellent support for Xtream Codes API. It is specifically designed for larger screens, making it ideal for smart TVs and other devices. The player offers convenient features like a favorites list, a scheduled TV guide, and the ability to handle multiple playlists. With its catch-up feature, you can easily watch any missed programs from where you left off.
TiviMate IPTV Player also allows customization of its interface and includes a built-in electronic program guide (EPG) for seamless channel navigation. You can download TiviMate IPTV Player from the Play Store for Android devices and the App Store for iOS devices. It costs about $4.99.
GSE Smart IPTV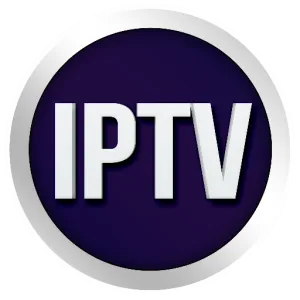 GSE Smart IPTV stands out as a leading IPTV player, offering a seamless and unrestricted streaming experience. It is highly favored by IPTV users due to its wide-ranging compatibility and extensive format support. GSE Smart IPTV can effortlessly handle IPTV playlists in various formats, including M3U, JSON, and notably, Xtream Codes API. With GSE Smart IPTV, you can import Electronic Program Guide (EPG) data and even play local files in offline mode. It is compatible with a diverse range of streaming devices and can be easily downloaded from both the Google Play Store and the App Store. It's free.
How to Use Xtream Codes IPTV on Different Streaming Devices
In order to use any Xtream Codes, you must first sign up for an IPTV service that allows Xtream Codes API access. Before proceeding with the following steps, please ensure that you have registered with one of them.
As mentioned previously, the Xtream Codes API can be utilized across any of the aforementioned IPTV players, enabling the streaming of live IPTV channels and programs on the compatible devices outlined below.
How to Use Xtream Codes API on Android & iOS Smartphones
I'll take the GSE Smart IPTV as an example, using the Xtream Codes API to stream IPTV over your smartphone. The GSE Smart IPTV can be downloaded and installed on Google or the App Store. So you can install it by following these steps.
1.Open the Google Play Store or App Store on your Android or iOS smartphone.

2.Enter the GSE Smart IPTV App from Google Play Store or App Store.

3.Click the search icon to complete the download and installation.


4.Install the application and launch it.

5.Access the left menu and click on "Xtream-Codes API."

6.Tap the "+" button located at the top of the screen.

7.Enter your Xtream Codes subscription details (server URL, username, password), and click on "Log in."

8.The added IPTV service should now appear in the list of available IPTV services.

9.Select the added IPTV service from the list, and the playlist will load.

10.Once the playlist is loaded, you can start watching your preferred live channels, VOD movies, and TV series.

How to Access Xtream Codes API on Windows & Mac
I'll use VLC Media Player as an example to add the Xtream Codes API on Windows and Mac PCS. The app needs to be downloaded from the official website, so please follow the steps below.
1.Open the browser on the PC and navigate to the official website of

VLC M

edia Player

.

2.Complete the installation on the PC.

3.To use IPTV on VLC Media Player, you need to launch "Media" displayed at the top of the application. Click it.


4.Click "Open Network Stream", then click "Network".

5.In the media dialog box, enter the URL of the server port.


6.Click "Play". Now wait for the IPTV content to load.

7.After loading, select the content to play and view the favorite program content on the VLC media player.
How to Use Xtream Codes API on Android, LG, Samsung & Apple TV
If you intend to utilize Xtream Codes IPTV for streaming on your smart TVs, you must begin by selecting a trustworthy IPTV player suitable for larger screens – Smarters Player Lite. This player should be downloaded and installed from the official website. Kindly refer to the installation instructions provided below.
1. Turn on your smart TV and keep the network connected.

2. Depending on the brand of your smart TV, you will need to download and install Smarters Player Lite from the store provided for the TV below.

Google Play Store on Android TV

The LG Content Store on an LG smart TV

The Smart Hub app on a Samsung smart TV and

The App Store on Apple TV.
3. Search for Smarters Player Lite and download and install the app on your smart TV.

4. Start Smarters Player Lite and select Login with Xtream Codes API.


5. You will need to enter your IPTV provider playlist name, username, password, and port URL here.

Note: If you don't already have a suitable IPTV service, then I recommend OTV IPTV.
6. After filling in the login information, click "ADD USER".

7. Now you can check your favorite live channels on this big screen.

How to Use Xtream Codes on Firestick
In order to utilize the Xtream Codes API on your Fire stick, your initial step involves installing the Downloader application on your Firestick. This will facilitate the download and installation of the IPTV player. Additionally, you should enable the "Apps from Unknown Sources" option within Settings.
1. Locate the search icon on the Home page.

2. In the search bar, search Download. The installation is complete.

3. Go to Settings on the Firestick home page and select "My Fire TV".

4. Select "Developer Options" > Install unknown applications.



5. Go to the downloader and open it.

6. Type in the search box XCIPTV (https://www.otviptv.com/xciptv/). Click "Go".

7. Click INSTALL.

8. Launch XCIPTV and wait a few seconds for the application to load.

9. The XCIPTV APK has now been successfully installed on your Firestick.


10. Launch the XCIPTV APK and select "Xtreme Codes API".

11. Enter your IPTV login credentials to complete the login. This information needs to be obtained from your IPTV service provider.

12. Click 'ALLOW'.

13. That's it! You have successfully set up the XCIPTV APK with your preferred IPTV service.

Xtream Codes – Details & Information
Xtream Codes stands as a widely recognized software platform within the IPTV sector, functioning as an IPTV panel. It simplifies the process of linking IPTV subscriptions for cord-cutters, offering comprehensive IPTV service management solutions to service providers.
However, due to the challenge of validating the legitimacy of live content provided by certain services, I suggest utilizing a potent blend of top-tier VPN and Xtream Codes to safeguard your sensitive data.
Prior to its closure in 2019, numerous functional codes were accessible online, seamlessly compatible with a variety of streaming devices.
While they might work again in the future, the list of codes included the following:
Server URL: http://flix12.site:8080

User name: Emir_Klico99

Password: jn4uyij6v
Server URL: http://flix12.site:8080

User name: q5hg2dmva

Password: r5jw5d32am
The server URL: http://one.d4k4u.com:8080

User name: XXccqsdazeqsdaze

Password: rGMSeAaH
Server URL: http://iptv.nador-sat.com:

9300 Username: ssps123

Password: nwUxLew9J2
Server address: http://191.243.149.178

:25461 User name: ASMTV

Password: ASMTV
Server URL: http://dreamsat-iptv.top:8080

User name: SADFFGGSQFDQSDF

Password: rGMSeAaH
Server website: http://dlxfree.spdns.eu:

21917 User name: dlxfree.spdns.eu

Password: 673796702510639
Because real-time access to services on your device via Xtream Codes may not be that reliable. So, you should choose a legal IPTV to meet your needs.
More Details About Xtream Codes(video)
If you would like to learn more about Xtream Codes – Details & Information. Then check out the video below:
Frequently Asked Questions about Xtream Codes
What is Xtream Codes IPTV?
Xtream Codes is an IPTV management system designed to enable users to link their IPTV services for broadcasting live channels.
Can I stream international channels with IPTV Xtream Codes?
Xtream Codes IPTV facilitates the streaming of both local and global channels, granting users access to an extensive array of live TV channels, films, television series, and on-demand video content from diverse origins.
What are the key features of IPTV Xtream Codes?
Some key features of IPTV Xtream Codes include content management, user management, EPG (Electronic Program Guide) support, multi-screen compatibility, parental control options, and monetization possibilities.
Do you need a VPN for Xtream IPTV?
Getting a VPN is not necessary for connecting to IPTV, but to prevent ISP Blocking IPTV. I recommend that you use the best VPN when accessing IPTV using the Xtream Codes API to protect your privacy and security.
Conclusion
Unlock the full potential of your IPTV subscription with the dynamic capabilities of the Xtream Codes API. This all-inclusive guide is meticulously crafted to lead you through a seamless journey, empowering you to effortlessly tap into a rich tapestry of IPTV content. From immersive live channels to an expansive library of on-demand videos and beyond, the Xtream Codes API paves the way for an unparalleled entertainment experience.
It is of paramount importance to hold a legitimate IPTV subscription sanctioned by authorized providers. This not only ensures compliance with copyright regulations but also supports and honors content creators, fostering a responsible and ethical entertainment ecosystem.
Read the ten articles before and after
The top 10 Premium IPTV services on Reddit
How to Install Stbemu Pro on FireStick
How to Watch Pay-Per-View (PPV) Events for Free
How to Install and Watch IPTV on Roku